The Future of Recruitment. Trends, Channels and Tools
About 20 years ago no one would even imagine that the social media phenomenon will enter into common use and become one of the key marketing and recruiting elements. But this came true and today we already take Facebook and Linkedin for granted and cannot imagine doing business without this valuable customer and applicant attraction channel. Of course, attempts to forecast the future may seem to be unrealistic and idle, but every human being from time to time wants to get a glimpse of it.
In this article we will try to review and predict the major recruiting trends and tendencies which will affect the HR market in the next decade. We will share with you our subjective opinion on this topic and probably will give you food for thought. To understand the future, we need to know the past and the present. Today, like 20 years ago, recruiters still post vacancies, source candidates and interview them, but the modern trends and tendencies affected dramatically the way they are doing this.
The Recruiting Tendencies and Trends of the Future
1.AI and machine learning in Recruitment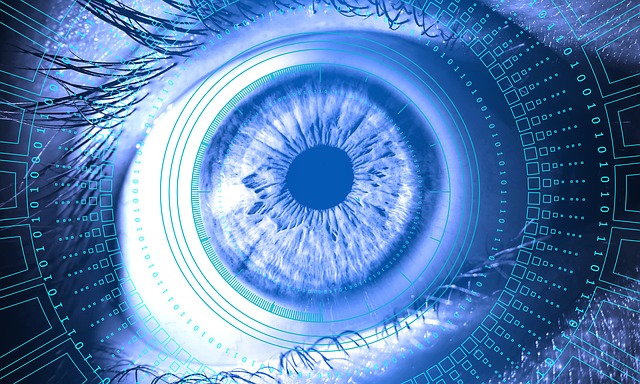 First of all, we need to identify the difference between AI and machine learning. The Artificial Intelligence (AI) is a process of dealing with machines (computers) which can perform tasks, which are considered to be a quality of human intelligence. Artificial intelligence can be narrow and general. The general one is more a matter of future because it is considered to have all the characteristics of human intelligence and is hard to reach. Narrow AI represents only small parts of human intelligence, for example, refers to a machine that is able only to recognize images in CVs. Machine learning is a way of achieving AI, which uses statistical techniques to give computers the ability to learn.
AI and machine learning allow recruiters to implement business process automation techniques in their routine. Recruiting automation has been created for the sake of promoting recruiters, not substitute them.
The automation tools, which are based on the AI and machine learning can do anything, from sourcing candidates, drafting job descriptions, screening applications/CVs to scheduling interviews and conducting background checks. AI and machine learning save time and money. We expect this trend to develop actively during the next decade.
2.Big Data in Recruitment
AI and machine learning are closely connected with big data analysis. Big Data in recruiting is quite new and these days is being used for the sake of simplicity only by big companies. It helps big companies to recruit and retain top professionals more efficiently. Big data allows recruiters to understand candidates and their current wishes as well as predict what they will want in future. Big data can help companies to hire the right candidates and save time, while candidates to get the jobs they do really want.
3.Virtual Reality in Recruitment
Virtual reality (VR) – is an interactive machine-generated virtual experience taking place within a simulated environment. Virtual reality contains auditory, visual and sometimes sensory types of feelings. This technology and trend started to gain its popularity during the last years. It is being actively used by recruiters:
in the application processes (Jaguar Land Rover launched an VR app that puts applicants into a virtual garage in the virtual house of the English Gorillaz band and the applicant needs to play a game and show his/her software engineering skills).
in showing corporate culture and making a virtual office tour for a candidate using a VR headset.
in behavioral interviews and simulating typical working processes (recruiters can see how a candidate will behave in this or that situation).
4.Digital revolution, robotization, remote workforce, and pension age increase
Digital revolution and robotization change dramatically the current business reality. The future of blue-collar jobs in the developed countries in an age of automation is a big question now because big companies already automate as many processes as possible. Regarding the developing countries, they cannot afford to automate all the technological processes at this moment of time and are using human labor in nearly every sphere of business. Although we expect to see a huge reduction in human labor use in developing countries by 2028 as well.
Year by year the need in routine procedures and heavy manual operations, which in addition to the worldwide pension age increase tendency will push the remote workforce trend forward.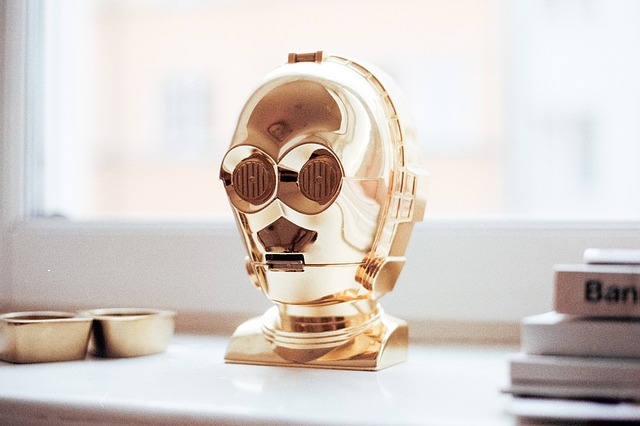 Experts already say now that the future of work is remote. As long as the remote work requires intellectual activities people of older ages would be capable to do it. The collaboration tools (like cloud technologies, social networks, video chat tools and communication services) "made the world smaller". The remote work has value and seems appealing to nearly every employee, because it gives them an opportunity to live the life they want and get freedom.
The Remote specialist and freelancer marketplaces, as well as the online portfolio websites, which started to appear in the early 2000s, are getting more and more popularity every year and already now we can say that they changed the global history of recruitment.  We may say that the freelance marketplace phenomenon is developing recruitment trend of the future.
The Recruiting Channels and HR Tools of the Future
Of course it is much easier to identify the developing recruiting trends of the future, than the tools and channels, because a trend is a general direction in which something is developing or changing. Although we will try to predict which already-existing tools and channels will stay popular in the nearest future.
1.The Recruiting Channels of the Future
Social media. Social recruiting is getting more and more popularity every year. The Recruiters are actively using social networks for searching candidates, advertising jobs and for applicant background checks.
Social networks are a valuable source of information for recruiters and sometimes can say even more about a candidate than the first interview.
Linkedin is now much more than just a professional network. It provides various opportunities for the marketing and recruiting, as it became the leading platform for sharing content. Of course, Facebook and Instagram are playing an important role in social recruiting as well.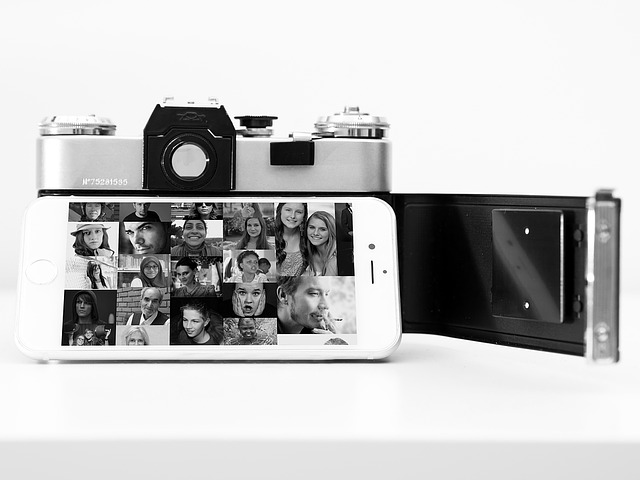 One of the most important social recruiting trends which will continue to grow in the nearest future is the passive candidates (people who are currently employed, but would suit well for this or that role) attracting by means of social promotion and social targeted ads.
Targeted recruiting ads. If you ever had a chance to look for something in Google or other search engine, then you definitely saw an advertisement for it on your other device while scrolling your Facebook timeline. If so – you have been targeted.
This may seem unpleasant, that your personal devices collect and provide so much information about your preferences, but the implemented GDPR legislation, for sure, changed the targeted advertisement concept, and now you have the choice. Any user can decide if he/she wants his data to be collected and to be targeted or not, but it still works.
The Recruiters during the last few years are actively using the targeted ads for the job ads promotion. Targeted ads is an ideal recruiting tool which create opportunities for both recruiters and candidates.
We expect this tool not to lose its popularity in the nearest decade, and probably get some more technical improvement and a new round of development.
SEO. Many experts nowadays say that the Search Engine Optimization (SEO) is the future of successful recruiting strategy.  Today the main SEO concept includes the production of a huge amount of high quality content which can be interesting for your targeted audience.
Why SEO is good for recruiting?
It reduces advertising costs.
Reduces time to hire and better quality of traffic and candidates to your website.
You can improve visibility of your career section on the website and help your company stay competitive.
SEO will definitely continue to be one of the top promotional channels for many years. The SEO rules and techniques will continue to change, as the new search engine algorithms appear all the time, but the marketers, SEO specialists and recruiters will adopt their strategies accordingly.
2. The Recruitment Tools of the Future
Applicant tracking systems. One of the major recruiting tools which will continue to be relevant is ATS (applicant tracking system). It is a software application which supports the needs of the HR department. The ATS are getting more and more artificially intelligent every year. The recruiters already start to use the ATS not only for the candidates  search, but also for prescriptive analytics. ATS can help to make suggestions on the candidates job fit, acceptance and retention probability.  The AI and machine learning trend is helping ATS to become more intelligent. We expect this tool to stay on trend within at least the next 10 years.
Job aggregator websites.  Job aggregator websites are meta search job websites, which aggregate job postings from the other platforms. Job aggregator websites are using the search engine principles of compiling jobs and offering search results. Job aggregation is definitely the future of the recruiting industry.
Video interviewing tools.  Nowadays more and more companies are utilizing video interviewing tools in their hiring processes. It allows them to be flexible and attract more passive candidates, as currently employed people are getting more opportunities to take an interview with a company on a remote basis, as it takes much less time to attend it, than to visit a real office. Video interviewing tools are also very popular for hiring remote specialists or expats, willing to relocate abroad.
Online tests and technical assessments. To assess the candidates level of professionalism the top companies already started to implement the testing system. The Fortune 500 companies, for example, are using technical assessments in their recruiting activities especially in the process of hiring web developers, freelancer programmers, software programmers, software engineers. More about this in our article "How  fortune 500 companies hire top talents?".  We expect that in the future the pre-hiring tests will become more virtual reality oriented.
3.Approaches and practices
Job audition practices. Nowadays the job audition practice is getting more popular among some large brands. It helps some companies to reduce interviewing costs and to test a candidate for a few working days. We still cannot say that this recruiting approach is a real trend, but it works well for some companies. We expect this practice to grow in future, but not to become a top trend.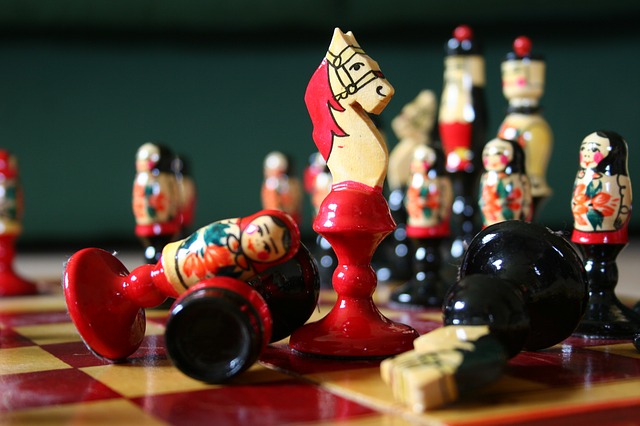 Talent search contests. Recruiters are always looking for a new way of hiring the mostly professional candidates and one of the popular approaches is the talent search contest. The Fortune 500 companies already started to implement it in their recruiting practices. Many of the contests are web-based and offer the remote positions in the top companies.  This way of hiring advances in popularity year by year. Of course, the position should be very appealing to attract the candidates to participate in the contest.
According to our analysis we expect that the mostly important employee skills for the future will be:
Social intelligence
Novel and adaptive thinking
Computational thinking
New media literacy
Coding
Virtual collaboration and ability to work productively as a member of virtual team.
Follow the trend – find your first virtual specialist today!