Fortune 500 Top Employment trend 2019: Virtual Workforce

Virtual Workforce trend: Taking work out of office. Fortune 500 companies with remote jobs
One of the major fortune 500 employment trends in 2019 is a Virtual Workforce Trend. Of course, remote work is not new, but the number of employees working for the top corporations remotely (including web developers, programmers, software engineers, software developers, freelance app developers, website developers) increased during the last few years and we expect this trend to continue its growth is 2019.
According to the statistics the number of US employees working remotely increased by 175% between 2005 and 2018. Also according to the 2017 Gallup survey, employees who worked at least some time remotely did show higher levels of engagement, than those who worked always in the office. Of course, remote workforce trend is spreading across exact industries.  According to the 2017 SoftChoice Workforce study, 74% of 1000 office specialists surveyed said that they would leave their job for another that offered the option to work remotely, even on a part-time basis. It was also identified that a flexible time scheduling and an option to work from home plays a major role in an employee's decision to take a position or leave a job.

Tech companies were the first fortune 500 who started to implement the remote work model. They created virtual tech hubs which allow employees all over the world to work from where they are. Such hubs allow to work in teams exclusively online. Fortune 500 companies hire top talents worldwide and such services like GitHub or Bitbucket allow them to work seamlessly in a team.
Although an option of hiring remote specialists is available for companies of all sizes fortune 500 are leading the remote job offerings.
Top 10 Fortune 500 companies with tech remote jobs
Dell – an American tech company with offices all over the USA and abroad.  Dell is globally well-known for its software, personal computers and more. Dell has nearly 110 000 specialists worldwide and is considered to be a fortune 500 remote workforce leader.  According to their official goal  they are planning to have 50% of all staff work remotely by 2020.
UnitedHealth Group –  is an American for profit managed health care company. 25% of employees are working remotely and their recruiters know for sure hot to hire a freelance programmers for their web development projects.
Verizon – is a leading global communication company. Verizon offers a variety of IT and telecom services to the American government and commercial clients worldwide. Verizon is being recognized by the Fortune magazine as the number one employer for remote work, hiring freelancers and full-time remore specialists.
IBM – besides IBM was one of the pioneers of the remote workforce they started call workers back to the office. It seems that the 105-year-old technology corporation is not happy with the results of its more than 10-year-old remote work program and decided bring employees back to the office. Experts are sure that the reason of this decision is 20 consecutive quarters of falling revenue and this decision helped IBM legally reduce workforce costs, because many employees refused to go back to the office and left the company.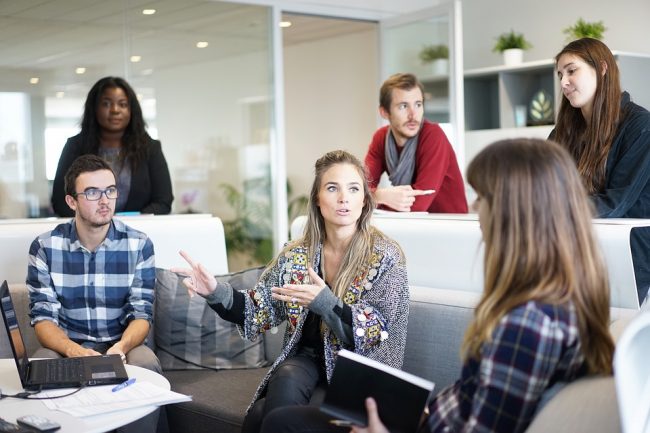 Kelly Services – is an American recruiting company that operates globally. The company places employees at all levels in various sectors including the financial services, information technology, and law industries. Kelly Services offer remote jobs for recruiters, customer service specialists and web developers.
American Express – is an American multinational financial services company with headquarters in New York. American Express (Amex) is well-known for their flexible attitude to the remote specialists. They offer virtual jobs for Customer Service, Travel and Lifestyle, Sales, HR and more.
Oracle – Oracle is an American multinational computer technology corporation headquartered in Redwood Shores, California. Oracle is offering remote primarily tech remote jobs (software engineers, web developers, It specialists). Oracle created a special Oracle Social Network which allows specialists to communicate with each other and build stronger teams.
Amazon – world`s biggest online retailer  is actively hiring remote specialists. For example, for their virtual customer service center. They need full-time seasonal customer service associates who will work from home to troubleshoot issues that their clients are having over phone, chat and email.
Apple – is an American multinational technology company with headquarters in Cupertino, California, that designs, develops and sells consumer electronics, computer software and online services. Apple is hiring remote at home advisors, at home team managers, at home area managers, At home RCC Chat Sales specialists and so on.
General Electric – is an American multinational conglomerate incorporated in New York with their headquarters in Boston. General Electric (GE) do hire remote workers for some roles, but they may be asked to travel. Flexible schedules are available at GE for some positions, some remote jobs are location-specific, and GE only hires college graduates.
Summary
According to our analytic study, in 2019 the fortune 500 recruitment marketing methods will be focused on an appealing employer brand building, as well as new digital marketing practices implementation.
The upcoming year will be marked by a persistence in an increasing attention to the AI- and computer-based algorithms in the process of job candidates search, as well as new testing and assessment practices implementation.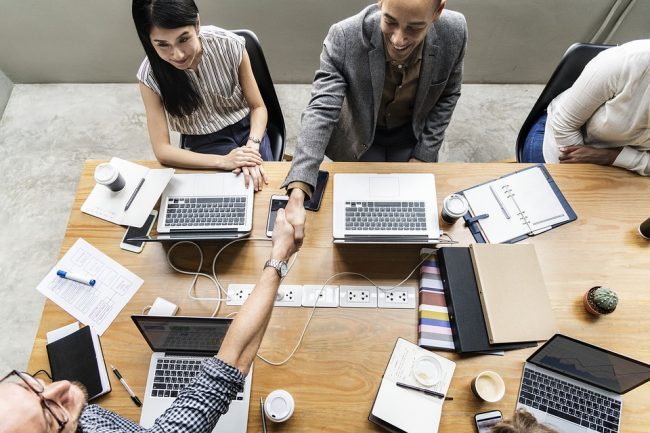 In 2019 Fortune 500 companies will continue to:
treat job candidates like their best clients.
understand the cost/benefit of every hire.
hire freelancers and remote full-time specialists via talent agencies and freelance marketplaces where it is possible.
implement digital marketing practices and automation in their HR processes.
use video conferences in more stages of their hiring process.
Virtual workforce trend in 2019  will continue to grow  and fortune 500 companies will do their best to  take work out of office.  If you want to learn more about the fortune 500 top hiring trends read our  article  How fortune 500 companies hire top talents? or How fortune 500 companies attract top talents?
If you want your business to stay on trend – find your first remote professional today!