Basic Principles and Rules of Our Team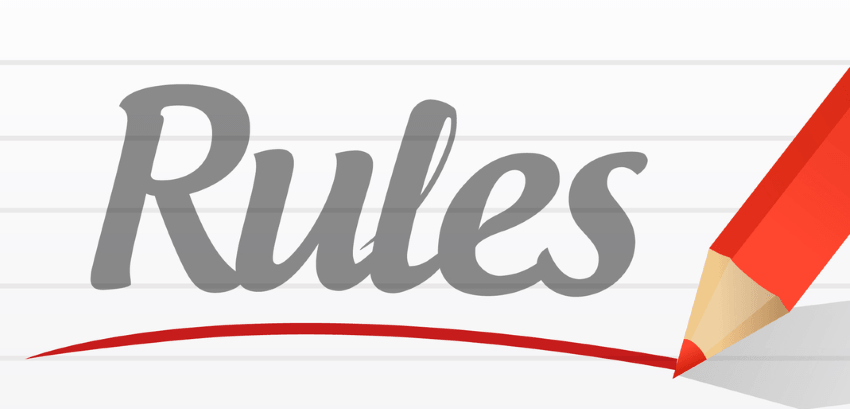 Self-sufficiency, responsibility, punctuality, and proactivity (within our technological stack).
Every employee can and must introduce all issues and offers he/she is interested in at the general meeting along with other employees.
Contact the colleagues or the team leader on all the issues that arise.
Every employee of the team is obliged to individually follow the availability of the required volume of tasks to work at for the current and next days.
If for some reason you do not have a task, contact the leader or project manager.

If the current project or the tasks stack is about to finish, the employer must inform the leader or the project manager about it in advance. The sooner the better. The manager needs time to find a new project or a task.
Every employee is individually responsible for the quality of the performed work no matter whether he/she works individually or in the team.
The working day is 8 hours + 1 hour for dinner that is not included in the working day.
The working day begins before 11:00. If you need to join later, make sure to inform the leader or the project manager in advance.

If the difference in time zones with the customer is considerable, the working schedule must be shifted to have a possibility to communicate with the customer.
Employees who have already completed the trial period and got a long-term order can work remotely. Herewith, the working day is the same as if you worked in the office.
If you need, you can take a sick leave. Inform the manager or the project leader about it as quickly as possible.

In order to get a traditional vacation, you need to write a request about the vacation not later than 2 weeks prior to it, and make a relevant mark in the vacations schedule.
Cleanness, trimness and second pair of shoes are welcome.
The desk must not contain garbage, only the objects you need for work.

We are looking forward to meeting you on our website soshace.com